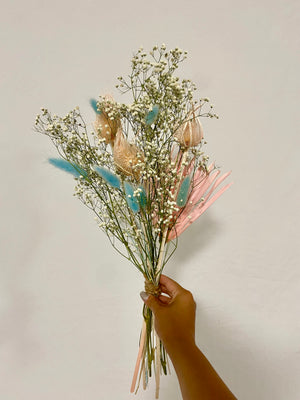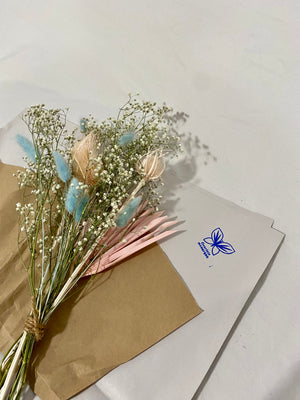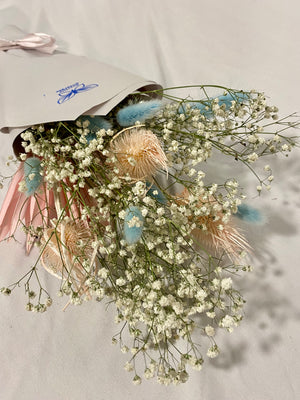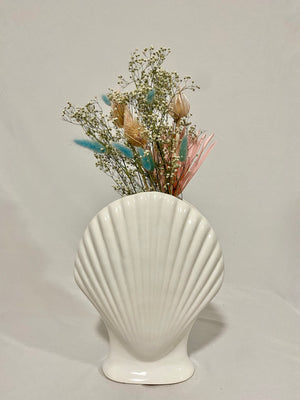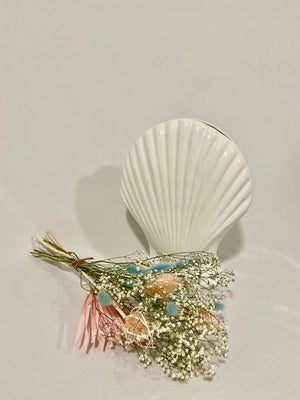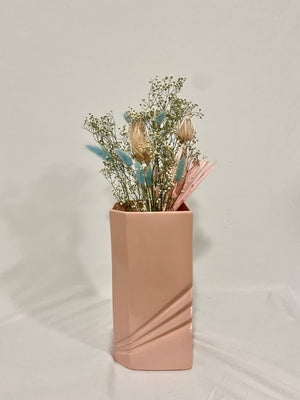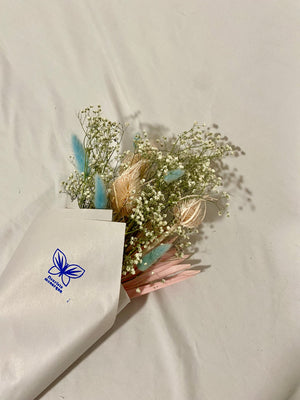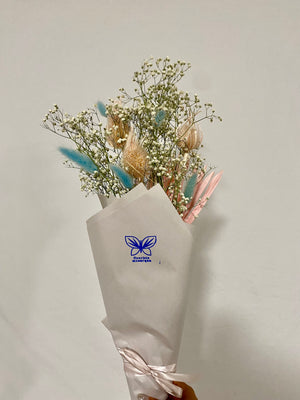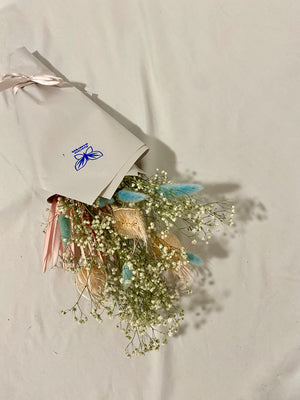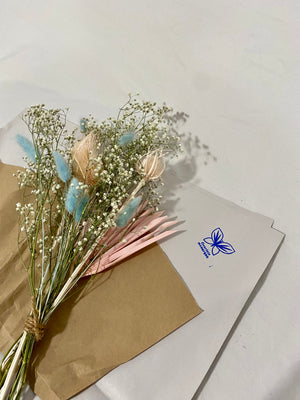 Turquoise bouquet
Turquoise's Treasures x Fleuriste Monarque
Part of my new Turquoise's Treasures Self-Care Collection | Collection Bien-Être de Turquoise's Treasures
Turquoise bouquet
I discovered the very talented Rian from Fleuriste Monarque a few years ago, back when FM didn't even exist! (Rian used to work for another florist before opening up her own shop in Pointe-Saint-Charles). She had made me one of the most stunning floral center pieces that I have ever seen (for one of my foodie events), and we've been in touch ever since. Besides the occasional dried flowers bouquet, Fleuriste Monarque also offers: gorgeous fresh flower bouquets, plants & more!  This Turquoise bouquet was created by Rian, who got her inspiration and colors from all the pink vintage pieces I sell and of course, my brand's color!  
*FOR A LIMITED TIME ONLY: enjoy free local delivery to the Island of Montreal, Longueuil and cities sharing a border with Longueuil, with the purchase of any Self-Care product! Use the code FREESELFCAREDELIVERY at check-out*
*please note that all items from the Turquoise's Treasures Self-Care Collection are made to order and so can take up to 1-3 weeks to produce and ship/be ready for pick-up or delivery. Thank you for your patience*
Bouquet Turquoise
J'ai découvert la très talentueuse Rian de Fleuriste Monarque il y a quelques années, quand FM n'existait même pas! (Rian travaillait pour une autre fleuriste avant d'ouvrir sa propre boutique pignon sur rue à Pointe-Saint-Charles). Elle m'avait créé un des plus beaux centres de table floraux que j'avais jamais vu (pour un de mes événements foodies) et nous sommes restées en contact depuis. À part l'occasionnel bouquet de fleurs séchées, Fleuriste Monarque offre aussi: de magnifiques bouquets de fleurs fraîches, des plantes et plus encore! Ce Bouquet Turquoise a été créé par Rian, qui s'est inspirée de tous les items vintage roses dans ma boutique et bien sûr, de la couleur de ma marque!  
*POUR UN TEMPS LIMITÉ SEULEMENT: avec l'achat d'un produit de la Collection Bien-Être de Turquoise's Treasures, profitez de livraison sans frais à l'île de Montréal, Longueuil et toutes les villes qui partagent une frontière avec Longueuil! Utilisez le code FREESELFCAREDELIVERY lors du check-out*
*SVP noter que tous les items de la Collection Bien-Être de Turquoise's Treasures sont faits sur commande et peuvent prendre de 1-3 semaines avant d'être prêts à expédier, livrer ou poster. Merci pour votre patience*
Fleuriste Monarque: https://fleuristemonarque.com/